10 Garage Door Safety Tips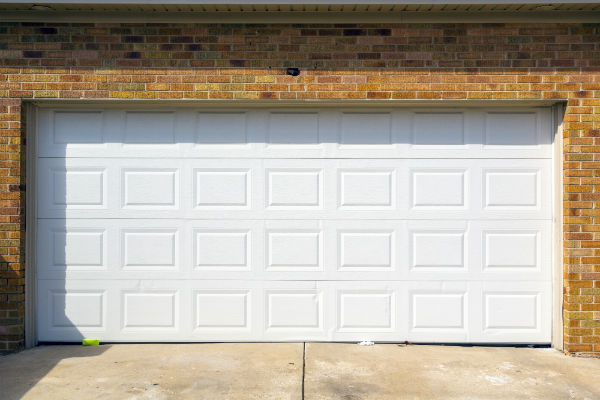 If your garage door needs to be repaired or replaced, please book a SERVIZ Garage Door Repair Pro by calling (844) 473-7849.
Don't stand under the door. Garage door safety has improved immensely over the years, but dangers still remain. Although many homeowners take garage door safety for granted, do not stand under the garage door as it opens or closes. It is best to wait until the door has completely opened before walking out of your garage. Even the lightest garage door weighs 200+ pounds, with the heaviest doors, usually made of wood, can weigh up to 900 lbs.
Install two springs. Torsion springs, the devices that hold your garage door open, are under a lot of tension as your garage door opens and closes. Like any mechanism, they wear out over time. If the spring breaks, the door is liable to fall straight to the ground. For a 16' x 7' garage door weighing 800-900 lbs, this can be a serious danger. Having two springs, however, will make the chance of this happening virtually nonexistent. When you purchase your garage door, you will have the option to buy one or two springs. Professional garage door installers recommend buying and installing two for optimal safety.
Keep the garage door opener button out of a child's reach. Garage doors openers are not toys, so keep them out of the hands of children.
Don't leave the opener remote in the car. A thief could steal your garage door opener remote and use it to invade your home. Using a keychain remote is a good way to prevent this from happening.
Download the app. Most modern garage door systems can be controlled via smartphone. Receive messages when your door opens or closes and use it to operate the garage door remotely.
Test once a month. Test your system's reversing safety mechanism by placing a block of wood or cardboard box under the garage door. If it the door does not reverse after hitting the object, call a garage door repair technician immediately.
Oil twice a year. Oil your garage door's hinges, tracks and rollers twice a year for optimal performance.
Visual inspection. Take a close look at your garage door once a month. Look for any damaged springs, cables, rollers, or any other equipment. If you notice any damage, call a garage door repair pro immediately.
Follow the 6-Inch Rule. Do not install the photo eye higher than six inches. Any higher than that and a person or pet could slide under the beam without being detected.
Install a reinforcement bracket. Don't neglect this important safety device. Installing a reinforcement bracket provides a mounting point for attaching the garage door opener. It also gives the central door reinforcement when a garage door operator is in use.