6 Tips to Stay Cool This Summer Without Busting Your Electric Bill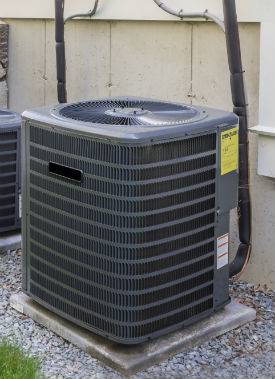 1. Set your A/C to 78°. Save on your utility bill by setting the thermostat to78°, not 72°.
2. Clean your a/c filters. Changing out or cleaning your air filters will improve your A/Cs energy efficiency.
3. Install a programmable thermostat. A programmable thermostat will save money - up to $100 a year - and help maintain a consistent temperature. Programmable and wifi-capable thermostats also offer rebates from many manufacturers, including Honeywell and Nest, as well as many utility companies.
4. Fix or replace windows. Don't air condition the outside! Keep your windows well insulated to take the strain off your HVAC system.
5. Install a ceiling fan. Ceiling fans are a great, energy efficient way to stay cool in summer. Attic fans are another great alternative to running the A/C. They pull hot air from the house and expel it through the attic.
6. Close your blinds during the day. Leave the blinds closed during the middle of the day while you're at work. It will take the strain off your a/c by shutting out extra sunlight. Best of all, it's free!