Drought Tips: 5 Things You Can Do to Save Water in the Bathroom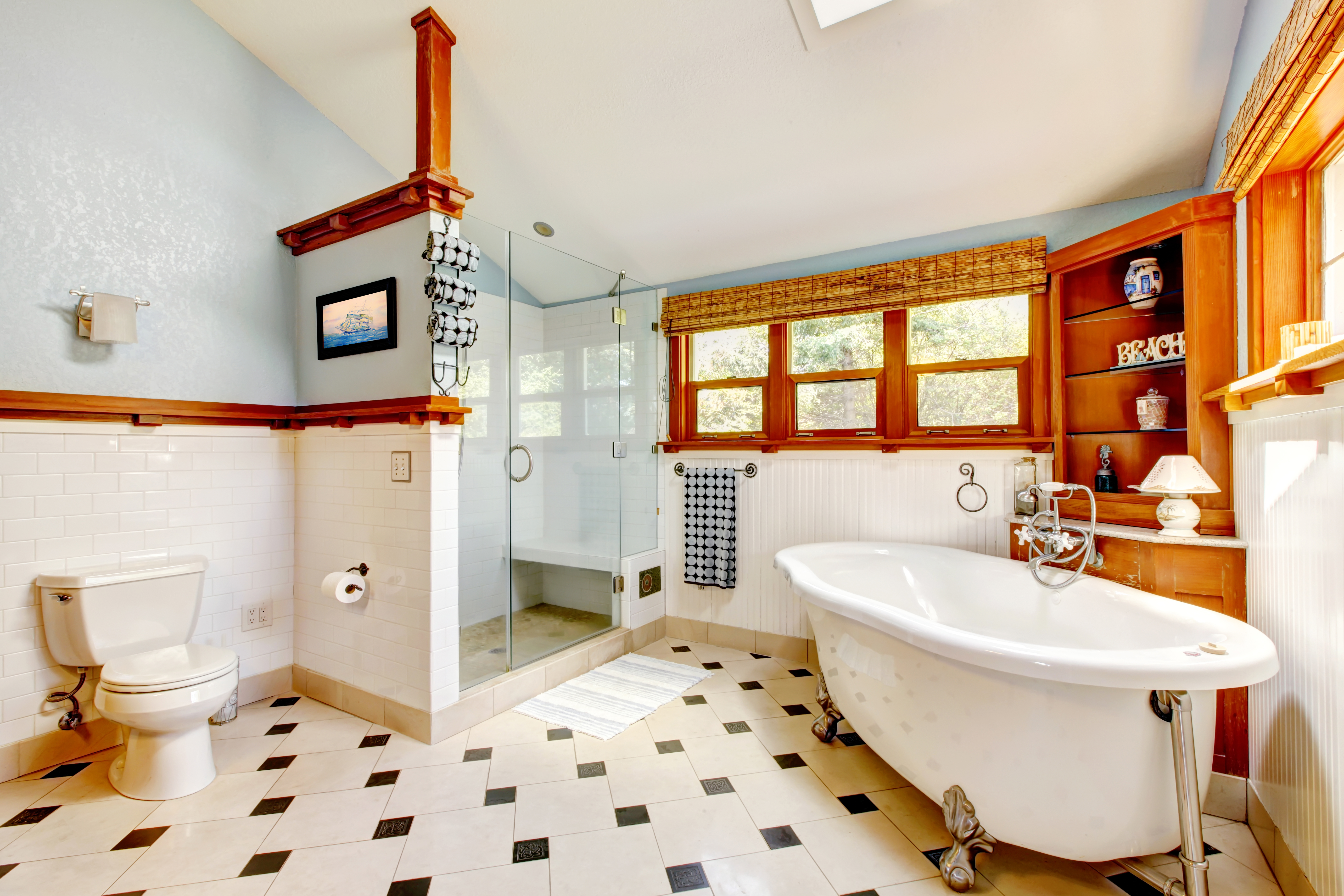 We've all seen the troubling before and after photos. Full reservoirs reduced to puddles. Healthy lakes turned to dusty landscapes. California's historic drought is now in its fourth year, and never has water conservation been more important. Below are five water-saving measures you can take to ease the California drought and lower your utility bill.
Look for the WaterSense label. WaterSense is an EPA program designed to encourage water efficiency. It's a voluntary, not a regulatory program. Toilets with the WaterSense label use only 1.28 gallons per flush, 20% less than federal standards. This increased water efficiency adds up to 13,000 thousands of gallons of water saved a year for an average family. Replace your old toilet with a WaterSense model, marked by a logo like this:


Fix leaks. Leaks are hugely wasteful. As much as 10,000 gallons of water a year are wasted due to leaks for households of four. To guard against waste, check your sink, shower, and toilet for leaks and repair them as soon as possible.

Cut your shower time. Reduce your showers from 10 minutes to five minutes and save thousands of gallons a year.

Shave in a plugged sink. Don't let the water run to rinse off your razor. Fill up the sink with enough water to rinse and then plug the drain. You'll save an estimated 300 gallons of water a month.

Brush your teeth with the faucet off. Letting the faucet run while you brush your teeth wastes up to 10 gallons of water a day. That's 3,650 gallons a year, enough to fill a tank 8 ½ feet high and 8 feet wide. Conserve water by incorporating this simple habit. To save even more, turn off the faucet while you lather your hands.
To help you save water, SERVIZ offers a Drought Home Tune-Up. With a tune-up, an insured Plumber will inspect your home's plumbing system and make water-saving adjustments as needed. The services include:
adding faucet aerators
installing low-flow shower heads (customer supplied)
dual flush toilet installation (customer supplied)
installing localized on-demand water heaters
The technician will also offer additional water conservation tips as part of the tune up. While recommendations for every home is different, we find that many of these drought saving improvements are inexpensive to make and can save thousands of gallons of water a year.
To book a Drought Home Tune-Up, call (844) 473-7849. Same-day bookings available.
California Drought Water Leaks Plumbing Plumbing Tips Toilet Repair Drought Tips