Don't Try This at Home - Mounting Your Mega-TV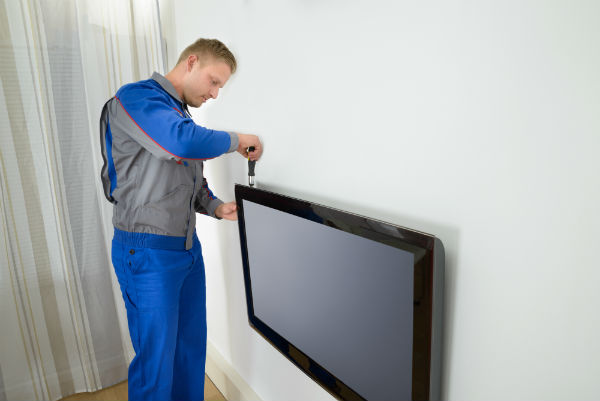 Screens: we can't live without 'em. Most of us have a few different shapes and sizes hanging out in our pockets, purses, backpacks, or on our desks. But the big ones – the really big ones? A steady, delicate touch is going to be required. LED, LCD or Plasma; they're all expensive and they're all fragile.
If opening an Ikea box is the apex of your construction chops, doing a DIY wall-mount installation might not be advisable. If the idea of wielding socket wrenches, power drills and hundreds (or thousands) of dollars in gadgetry doesn't appeal to you, don't fret. We've got your back.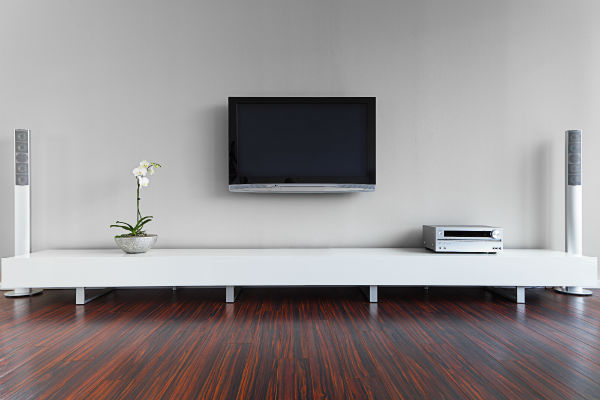 Humans. We're pretty fickle about our technology. As they say: Here today, in a junk pile tomorrow.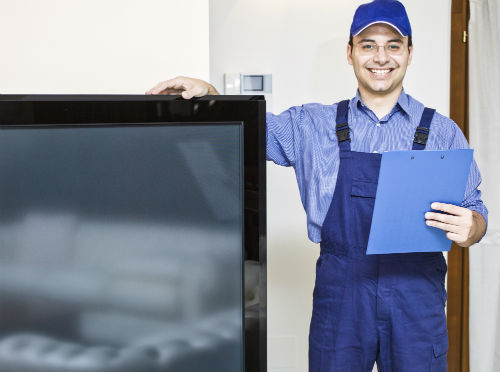 The statistics on injuries to children and babies by falling flat-screens is truly disturbing. One study stated that a kid, hurt by a television, goes to the ER every 30 minutes in the U.S. Some of these injuries are even fatal. All are preventable.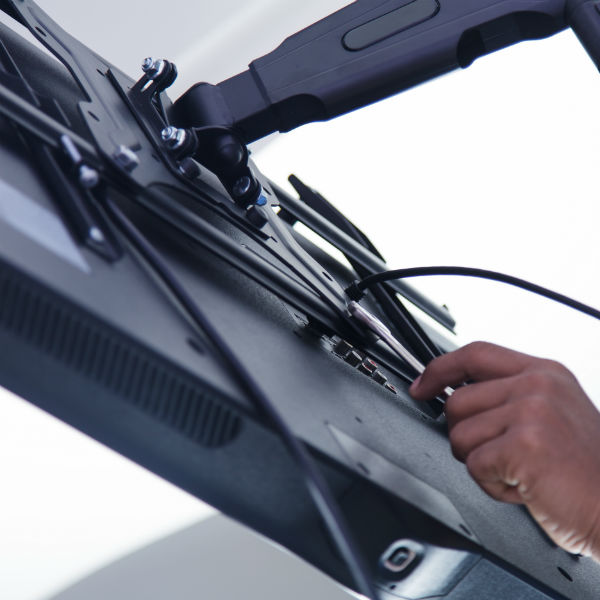 I'm painfully aware that I'm always a few seconds away from having an extremely high-tech art project in my living room (to be fair, busted TVs do make awfully interesting patterns).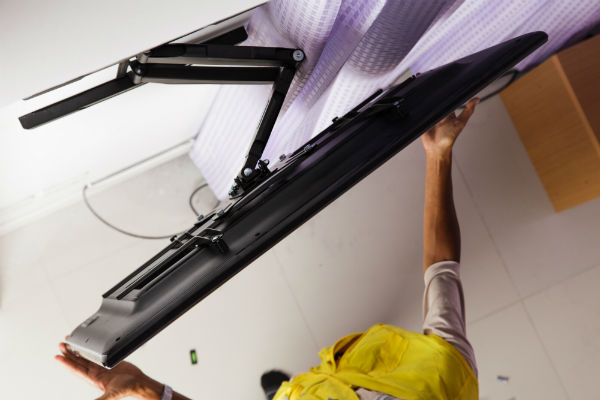 Granted, we can't see the rest of the room, but the placement here seems a bit…arbitrary. Important note: if you have a fireplace that you actually light fires in, and you plan on mounting your TV over the mantle, I strongly recommend you find another location. Unless you love ruining electronics.
Only Keith Richards can chuck a TV out of an 11th story hotel window. We'll never be that cool.
Dying to tackle a DIY project that involves a television? May I recommend this instead? Or perhaps a retro pet bed? Oh, and Don Draper called. He said he'll take a double Old Fashioned – hold the cherry.
If you're looking to mount your flat-screen – or even seeking for a quote on an entire home theater – our customer-reviewed, professional handymen offer same-day appointments and a 100% guarantee. Let us help.