How to Prepare Your Home for a Professional Carpet Cleaning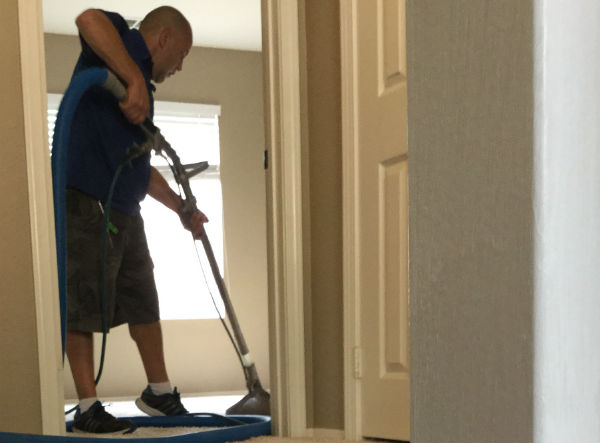 Clear the Way. Move as much furniture and breakables out of the way as possible. Clearing the area makes it easier for a carpet cleaner to maneuver with equipment, cutting down on the time it takes to clean.
Vacuum, Vacuum, Vacuum. Vacuuming is probably the best thing you can do before a carpet cleaner arrives. Vacuuming can remove literally pounds of dust, dirt and debris. Vacuuming before your carpet cleaner arrives will shorten the time it takes for the job to be completed.
Free Up a Parking Spot. With so much equipment, it's helpful if the carpet cleaner can park as close as possible to your home. If you can, free up a spot on your driveway.
Check Your Pets. We love our pets, but make sure they are not in the way. Take them for a walk or keep them in the yard while the carpet cleaner works on your carpets.
"Green" or Eco-Friendly Spot Treatment. Give your carpet cleaner a hand by prepping problem areas. Spot treatment with white vinegar and water in a 50-50 ratio does an excellent job of preventing spots from becoming stains. Over the counter carpet cleaners can often do more harm than good by leaving a soap and chemical residue behind on the carpet.
If your carpets need cleaning, book a trained, insured SERVIZ Carpet Cleaner today by calling (844) 473-7849.