Lighting Buying Guide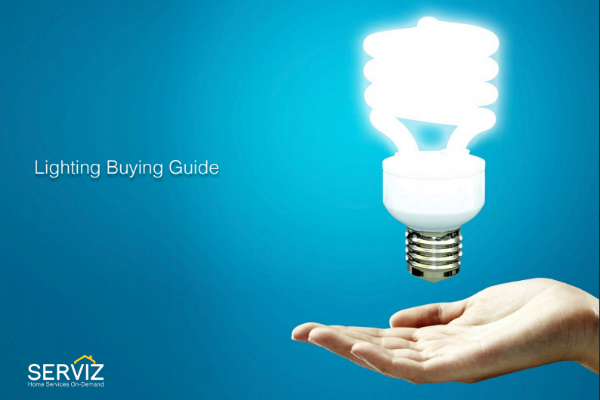 As lighting technology has become more advanced, knowing which lightbulbs to buy has become more complicated. Use this Lighting Buying Guide to learn about the different types: CFLs, LEDs, halogens, incandescents, and which ones are right for your home.
Take a look inside to learn more!
Need lighting help? Hire a SERVIZ Pro to install or repair your indoor or outdoor lighting! Call (844) 473-7849 or book online!