Our August Pro of the Month: Joe A., Handyman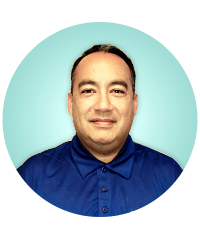 Joe A. has done 170 handyman jobs with SERVIZ and maintains a perfect five-star rating. He is dedicated to his craft: door repair, tv mounting, ceiling fan installation and more. But, it is his devotion to customer service that sets him apart.
"Customers don't care how much you know until they know how much you care," said the veteran handyman.
Joe's first priority is to listen to clients and offer advice if needed. Recently, he completed a job in which a customer wanted to install a high-quality security system, but didn't know what features and equipment she needed. Together, with Joe's consultation, they designed a top-notch security system. The job took 10 hours to complete and required three trips to the hardware store, but Joe was rewarded with a five-star review and the thanks of a grateful customer.
"Empathy is key," Joe said. "You should treat every customer as you would your mom."
His friendly advice and dedication to customer service is why Joe A. is our Pro of the Month.