Our July Pro of the Month: Ross T.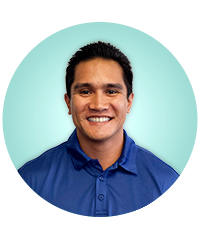 Most SERVIZ jobs can be tackled in a few hours, but SERVIZ Plumber Ross T. was recently tasked with replacing 80 feet of a customer's main sewer line. It required him to dig four feet down into the lawn and work at the client's home six hours a day for a week.
He received a 5-star review for his efforts and the thanks of a grateful customer. The key, he said, was communication.
"Customers need to know how much it's going to cost, how long it's going to take," Torio said. "That way there's no surprises." Using the SERVIZ app to schedule the work and email or call the customer as needed was also a huge benefit, Torio added. "It's all about building lasting relationships," he said.
If you need Plumbing Services, call (844) 473-7849 to book a SERVIZ Plumber today!