Our September Pro of the Month: Richard L., Handyman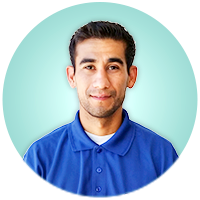 Consistency is what separates a real pro from an amateur. It also builds trust.
Richard L., a Los Angeles handyman, is our Pro of the Month because of his consistent, day-in, day-out effort for his clients. Whether assembling furniture, painting interiors, or fixing latches, Richard has built a roster of clients who repeatedly ask for his services. Some apartment owners have requested him five times and counting.
These clients know they can count on his prompt, friendly service. "It's about building a relationship with the customer," Richard said. "If you do your job, in the time scheduled, then they'll ask for you back."
If you need Handyman Service, call (844) 473-7849 for booking!