Realtor Services with SERVIZ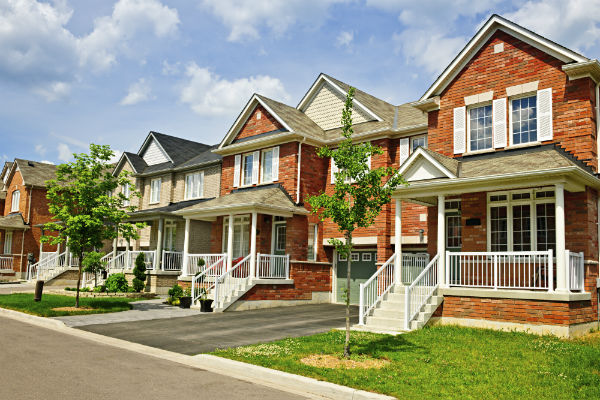 When it's time to sell your home, making a few improvements can significantly raise your home's value. Ask any realtor and they will say that homes in tip-top shape are the ones that attract the most offers. If you are considering putting your home on the market, there are a number of improvements you can make for just a few hundred dollars that will increase your home's value by thousands.
Garage door repairs and installation
Because garage doors are such a large part of your home, their appearance plays a big part in curb appeal. Garage door replacement is a good home-selling strategy because it is a relatively low-cost home improvement with a high return on investment. Industry experts say the average garage door replacement can cost between $700 and $2000 and provide an 85% return on investment. Installing insulated garage doors, in particular, add value to your home. Energy-saving features are much sought after, and studies have shown that insulated garage doors can add as much as 1-4 percent to a home's asking price. For a $150,000 home, that is an increase of $1500 to $6000 in value. See our Garage Door Buying Guide on how to design your garage door for maximum curb appeal.
Steel 8' x 7' 1-Car Garage Door Installation $469
Steel 9' x 7' 1-Car Garage Door Installation $549
Steel 16' x 7' 2-Car Garage Door Installation $999
Kitchen Fixes
Fixing up your kitchen returns an excellent ROI, as high as 120%. The kitchen (along with the bathroom) is the place where prospective buyers gravitate when they enter a home. Replacing old, worn out faucets and sinks with gleaming new ones will make your kitchen sparkle. A new faucet with a built-in spray washer and water-saving aerator will upgrade your kitchen in a way potential homebuyers will really notice. Besides plumbing, you can give your kitchen a facelift by replacing old knobs and pulls on your cabinets. With a Half-Day of Handyman services, you can make this easy, inexpensive upgrade to your kitchen. Hiring a half-day of handyman is also a great way to prepare for when prospective buyers have made that coveted offer and come through with an inspector. A SERVIZ Handyman can make all those repairs you've been putting off, like fixing that broken ice maker.
Install Kitchen Sink (Customer Supplied) $199
Standard Ice Maker Basic Repair $125
Bathroom Fixes
Getting your home ready for sale is a great excuse to take care of home improvements you've been putting off. Unclogging drains or fixing leaks in your tub or shower is a must when selling your home, but don't forget about making energy efficient improvements as well. Bathroom remodels don't have to break the bank to bring in a good return (although there is a lot of data to support that). For $500, however, you can make noticeable improvements that will bring a significant return. Installing a low-flow showerhead to save 15 gallons of water during a 10 minute shower can save up to 5000 gallons a year. Upgrading your toilet to a Water Sense® model can also bring significant savings to your utility bill. Besides energy efficiency, a new eco-friendly toilet will give your bathroom a fresh, modern look. Toilets with the WaterSense label use only 1.28 gallons per flush, 20% less than federal standards. This increased water efficiency adds up to 13,000 thousands of gallons of water saved a year for an average family. Replace your old toilet with a WaterSense model, marked by a logo like this:
Install Shower Head (Customer Supplied) $109
Fresh coat of paint
A fresh coat of paint does wonders for a home sale. It's also a great excuse to repair any cracks in the drywall. But be sure to choose the right colors. Keep in mind that, although flashy or striking colors may suit your taste, they may be a turn off to buyers. Neutral colors allow homeowners to project themselves into the home, in a way that exotic colors may not. Creating a decor that allows the buyer to project him or herself into the home is a crucial ingredient in any home sale.
Drywall Repair & Interior Painting $199
Carpet Cleaning
It's often said that pet smells will kill a home sale. To give your home a fresh, clean scent, it is recommended to clean and deodorize your carpets. Doing so will not only brighten your home's appeal but improve its air quality.
Clean Carpet in any 2 Rooms $66 special
Front Door Repairs
The front door makes a huge impression on potential buyers, so make sure it is in good working order. Your front door should not stick or have a loose handle or lock. A well-kept front door invites people into your home, making them feel welcome. A rundown front entrance, on the other hand, could potentially scare away buyers before they even set foot in the house.
Install Exterior Door (Customer Supplied) $149
Install Interior Door (Door Included) $249