SERVIZ Donates $5 (20 Warm Meals) For Every iPhone App Download to the Los Regional Food Bank
SERVIZ donated over 3000 meals to the Los Angeles Regional Food Bank based on the number of SERVIZ iPhone downloads for one week in December 2014. Thousands of people in Los Angeles including many adults, kids, and the elderly are missing meals everyday. Download in the App Store today!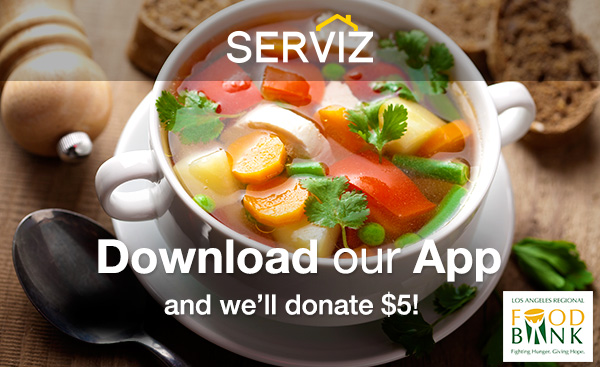 Did you know that according to the LA Regional Food Bank:
1 in 6 people in LA County experiences hunger

280,500 are fed by programs under the LA Regional Food Bank Umbrella

42% of those fed are children and seniors
Download the SERVIZ iPhone App Today!