SERVIZ November Pro of the Month: Art N., Garage Door Repair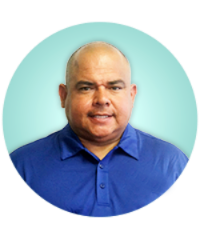 "Anybody could sell garage doors," said Art N., garage door repairman. "I sell quality craftsmanship and customer service."
Recently, Art worked on a four-door garage door installation. After inspecting the header beam - a beam supporting the garage's flat roof - he discovered some wood rot, covered up by a previous contractor.
Art immediately halted work on the garage door installation until his client could fix the water damaged beam. His client, although not happy that additional repairs were needed, thanked Art for his honesty, which also saved him from having to install the same four doors twice. After the client made the repairs, Art installed the doors the way they should have been the first time. For his dedication to customer service and client safety, Art N. is our Pro of the Month.
If you need Garage Door Repair, book online or call (844) 473-7849.