Water Heater Regulations: What You Should Know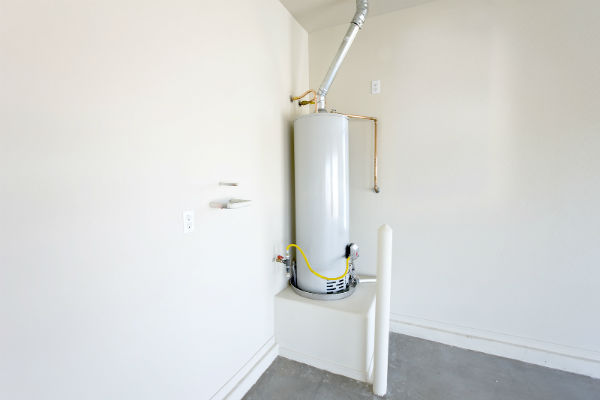 Water heater installation is not a DIY project. An improperly installed water heater can damage your entire plumbing system. To protect your warranty and avoid a host of other problems, hire a professional plumber to install your water heater. A professional, licensed plumber will be familiar with the latest codes and regulations regarding water heater efficiency and installation.
If you need water heater installation, book a licensed plumber online or by calling (844) 473-7849.
2015 Water Heater Regulations
April 2015
Water heaters manufactured after April 16, 2015, must comply with increased energy efficiency standards. These new regulations were enacted by the National Appliance Energy Conservation Act (NAECA). NAECA was approved by Congress in March 1987 and it regulates energy consumption. It is administered by the US Department of Energy (DOE), the same organization that oversees the EnergyStar program.
The new standards demand that new water heaters must have 3%-30% greater energy efficiency than their predecessors. If you have a larger tank, then more efficiency is required. Although the standards for increased efficiency may not seem significant, when applied on a national scale, the energy savings can add up.
Below is how a water heater's energy factor is calculated. Energy Factor rates a water heater's overall energy efficiency. The number is based on the amount of hot water produced per unit of fuel consumed on a typical day. The energy factor is measured in three ways.
Recovered Efficiency
Recovered efficiency is the energy to hot water conversion ratio. Gas water heaters have a recovered efficiency between 75%-80%, while electric water heaters have an RE of 100%.
Standby Losses
Standby losses are the losses in heat that occur when the water in your storage tank is idle in between times of heating up. Gas water heaters suffer from greater standby losses than electric ones.
Cycling losses
Cycling loss is the heat water loses as it circulates through the water heater tank.
How Energy Factor is Calculated for Electric and Gas Water Heaters
Electric

30-55 Gallon Capacity

Greater Than 55 Gallon Capacity

Calculation

EF=0.960-(0.0003 x V)

EF=2.057-(0.00113 x V)

Storage Volume

30

40

50

65

80

123

Current Standard

0.93

0.92

0.90

0.88

0.86

0.81

2015 Standard

0.95

0.95

0.95

1.98

1.97

1.92
Gas

Up to 55 Gallon Capacity

Greater Than 55 Gallon Capacity

Calculation

EF=0.675-(0.0015 x V)

EF=0.8012-(0.00078 x V)

Storage Volume

Tankless

30

40

50

60

75

100

Current Standard

0.62

0.61

0.59

0.58

0.56

0.53

0.48

2015 Standard

0.82

0.63

0.62

0.58

0.75

0.74

0.72