Why You Should Hire a Professional Air Conditioning Repair Pro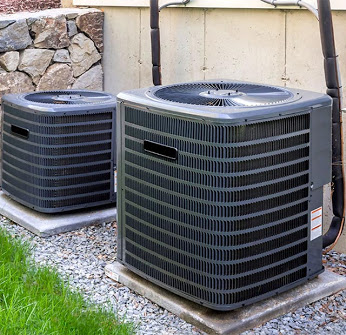 Sometimes it's tempting to hire the cheapest HVAC service provider you can find. After all, what could go wrong?
Plenty.
Oftentimes, HVAC technicians offering the cheapest prices are unlicensed. They hope to undercut the competition without the burden of getting the required certification. All too often they lack the skills and expertise to do the job. And if that weren't bad enough, they sometimes double as magicians. If something goes wrong with their work after the job, poof! They disappear.
Below are just a few reasons why you should always hire a licensed professional to repair or install your HVAC system.
Protect Your Warranty. Manufacturers may void the warranty if an unlicensed technician works on your air conditioner or heater. If you have any doubts, a qualified repair pro will always display his or her license number or provide it immediately upon request. To check a technician's license number in California, please visit the Contractors State License Board. BONUS TIP: Save your a/c service records. It can help protect your warranty if a manufacturer ever asks you to produce documentation of your unit's service history.
Protect Your Safety. Repairing or replacing an air conditioning system is not without its risks. Freon leaks can be dangerous, causing dizziness, asphyxia, and other respiratory problems. It can also cause rashes in people with sensitive skin. Freon is three times heavier than air, so pets and young children are particularly at risk. For the safety of your household, always hire an HVAC pro who is trained to handle dangerous materials like freon.
Protect Your Investment. Bad advice abounds with unlicensed technicians. More than once a homeowner has bought a three-ton condenser when they needed a four-ton, based on the advice of an unlicensed contractor. For best results, listen to the pros.
Air conditioning repair pros are licensed for a reason. HVAC repair requires highly developed skills and rigorous certification. Although it may be enticing to go with the lowest price you see, hiring an unlicensed contractor may actually cost MORE in the long run.
If your a/c needs repairs, then book a SERVIZ HVAC Pro today by calling (844) 473-7849. All SERVIZ heating and cooling experts are licensed and fully backed by our 100% Satisfaction Guarantee. With the summer months approaching, don't leave your comfort in the hands of unlicensed technicians.